The World No,1 Company Challenge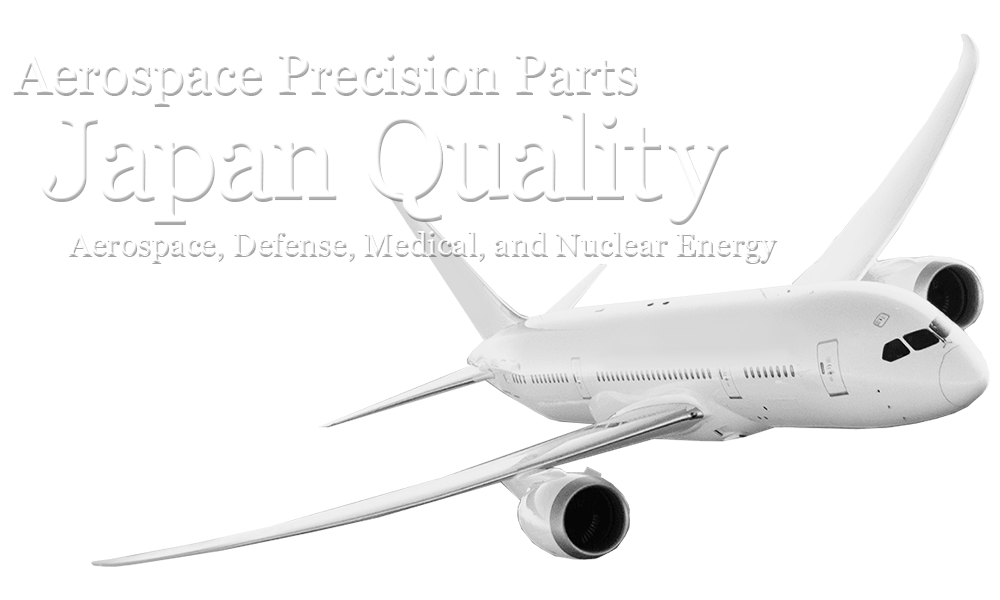 [PDF] The Facility List Main / The Facility List
* Click here for more info (PDF)



Company Overview

| | |
| --- | --- |
| Company Name | Yamanouchi Seisakusho Co., Ltd. |
| President and Representative Director | Keijiro Yamauchi |
| Established | June, 1965 |
| Main Business Activities | Production of precision parts for Aerospace, Defense and Medical area, including aircraft engine parts (Aluminum, Titanium, Inconel) as main products |
| Total sales | 2,700 million Yen |
| Number of employees (consolidated basis) | 150 (as of April, 2018) |
| | |


Our Mission

To be a company committed to "On Time & On Budget" delivery, guaranteed performance and offering end-to-end solutions for our customers.

To achieve this, we are focused to provide a level of service that will exceed the expectations of our clients, maintain the highest level of quality and provide our employees an opportunity to grow and prosper.

At Yamanouchi we:
・Aim to deliver best value at all times whilst continuing to develop our people skills through advance training opportunities.
・Make continuous improvements to our service and people.
・Operate an open and honest relationship with all of our clients and this includes joint decisions making processes, agreed objectives and anticipated goals.


Our Core Principles

Quality

The management are committed to operate the highest possible quality of service to all clients and devote our efforts towards providing the best products at a reasonable cost, punctual delivery, and good after-sales service.

Reliability

Ensure that the company operates effectively and efficiently and meets the needs of our customers.

Compliance to Laws and Regulations

Establish corporate morals abided by the legal requirements promulgated in both the internal and external company laws and regulations.

Globalisation

Envision to become globally competitive by exerting the utmost effort and opportunity to challenge the world market.

Partnership and Cooperative Relations

Create equal and close cooperative relationships with our business partners, co-linked companies and valuable customers.

Brand and Trademark Identity

Maintain our role as a pioneer in combined precision machinery of highly competitive products.


Our Expertise in Aerospace Precision Parts

Our products have been used in most of the Japanese satellites produced in the last 30 years. As for the products for our satellites clients, 30 % are a one off only, 50 % are several times, and the remaining 20 % are ongoing clients.

Combustor cases – Having processed the cases for Genx, PW1100G, PW4000,Trent1000 engines (see Page8 ).

Technically capable of processing the rotors that are primary components of Disks and Blisks.


Original TURBINE ROTOR BLADES and STATOR VANES
(made of inconel alloy and titanium-aluminum alloy)

specially developed for the small jet engines of the UAV project in collaboration with Niigata City.

Although the rotor blades and vanes are small, they are quite similar to Blisks and technologically sophisticated.


| | | |
| --- | --- | --- |
| | | |
| Inconel-alloy turbine rotor blade | Inconel-alloy stator vane | TiAl-alloy turbine rotor blade |

Quality Assurance
With AS9100 (JISQ9100), quality is assured in the aerospace industry, (Nadcap, R-R, GE, MHI, KHI, IHI).

Obtained RRE90000 and RRE90002 for our classified parts with Rolls-Royce through the work of a domestic manufacturer.

Skilled and experienced as a contractor with not only a multi-task production including special processing and whole-piece manufacturing.



Executed Projects
| | | |
| --- | --- | --- |
| Category | Model | Machining Parts |
| Engine | TRENT1000 | Combustor Case |
| Engine | TRENT XWBStub | Stub Shaft Disc(Rough Processing) |
| Engine | Genx | Combustor Case |
| Engine | PW1100G | Compressor Ring Shroud |
| Engine | PW4000 | Combustor Case |
| Engine | Defense | Engine Manifold |
| Airframe | B-787 | Several parts of Landing Gear |
| Artificial Satellite | HAYABUSA,HTV, KIKU-7,KIKU-8 | Various parts such as Housing,etc. |
| | | |
Machine Tools
・FMS (flexible manufacturing system): high productivity, 24-hour automated operation.
・YASUDA Precision Centre (5-axis MC): FMS available (x1500 y1400 z1400)
・OM VTLex1100 (CNC lathe): FMS available (φ1350 x 835)
・Turbine Disk Broach Machine: available for groove cutting, which no other manufacturer in Japan owns apart from us, not even heavy industrial companies.
・Blast Peening Machine: 6-axis robot, with a turntable.
・Deburring Machine (6-axis robot): automatic deburring
・Etching Machine: 2 lines with acid and alkali
・Fluorescent Penetrant Testing Unit: available for method A, B and C
・Magnetic Particle Testing Unit: adaptable sizeφ400mm, length 1,300mm
・X-ray, film processing machine: maximum tube voltage 450kv
・Coordinate measuring machines:the 7 units are all set with fixtures and ready for processing, maximum measurement size 1,500mm x 2,200mm x 1,000mm
-See The Facility List for other equipment and details.
-Introduction of balance correction devices and electro-beam welding devices are being considered for the project.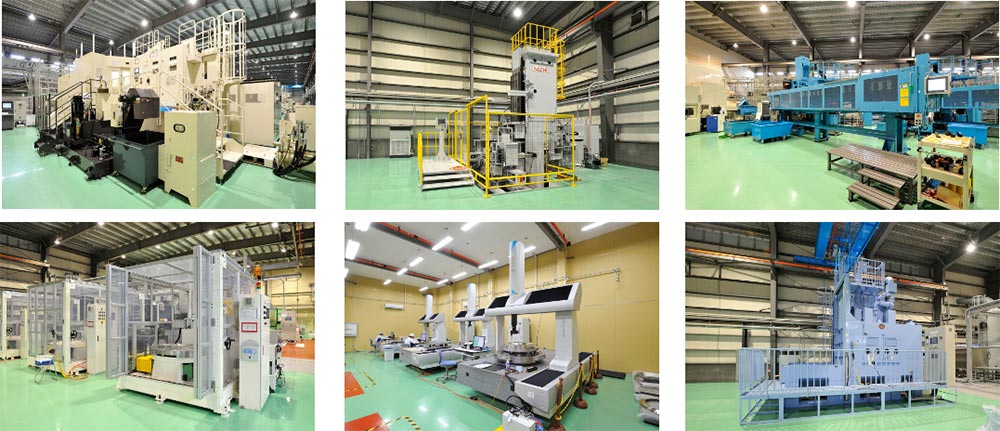 Why Yamanouchi?
We have attained a remarkable position in the market by offering supreme quality products and services to our clients. Listed below are just a few of the factors behind our success:
Quality products and services: the YSEC Group are more than capable of operation, fixture designing and planning, and sample production as heavy industrial companies in Japan, whilst other Japanese sub-contractors (Tier 3) normally undertake piecework of pre-products by heavy industry.


Timely and quick execution capability: quick decision making is one of the big advantages of SME. The CEO Mr. Yamanouchi can make a decision by himself on every matter. In the case of his absence, the executives listed below can also handle such matters.
-Mr. K. Shiraki (CEO of YSEC, for manufacturing cases)
-Mr. K. Abe (CEO of JASPA, for purchase/cost cases)




Efficiently coping with changes: with the original operation system that has an exclusive property not seen even in heavy industrial companies, the YSEC Group are capable of adapting to mechanical change without causing delays or wasting time, whilst other manufacturers usually take a few days to change the procedure and operation system.


A team of qualified and experienced professionals: assembling a special team for a project enables all personnel to be made aware of any sudden change in schedule cases and to demonstrate their own efforts to the high-priority tasks.
-See the YSEC Organisation Chart


24-hour-operated and automated manufacturing system: the unattended system unit is equipped with an IC chip to common-attachable pallet for all the machines which has reduced human error and led to 30 percent-less defects so far. In addition, information of the tools are all compiled in a data-base and are completely traceable. Longer operation than manned-systems has led to an increase in productivity on a daily basis, and also raised the cost effectiveness.


Practical error detecting environment: When an error occurs the machines automatically stop and shift to the following process. Our integrated production control system ensures an accurate and quick response to the problem should one occur, prescribing appropriate and specific measures for remanufacturing and repair.




Traceability: this system of traceability not only avoids repeating the same mistakes of creating defects, but also enables the control of every area in the manufacturing process such as accepting orders, material conservation, process control, shipment documentation, and our own purchasing management and records, and introducing this system to sub-contractors enables us to have a consistent control operation.

Yamanouchi's Distinctive Advantage
- Strong Coalition with Local Government

Affective collaboration on projects with the Niigata City local government (Niigata Prefecture). The local government have efficient and experienced SMEs in the prefecture that are more than adequate for the high-tech needs under the support and understanding of the mayor of Niigata City which is why the YSEC Group obtain strong backup for policy and financial aspects.
Main Customer

Mitsubishi Heavy Industries, Ltd.

Kawasaki Heavy Industries, Ltd.,
Aerospace Company
IHI Aerospace Co., Ltd.
ShinMaywa Industries, Ltd.
NIPPI Corporation
JAMCO Corporation
Sumitomo Precision Products Co., Ltd.
Appreciations


Greeting





Yamanouchi(Yamanouchi Co., Ltd.) has marked the 50th anniversary of its foundation. We have undertaken operations in various fields such as atomic energy, communication, semiconductor, medical care, defense and aerospace, and have been producing cutting-edge products for use in parts of airframes and aero-engines.
To keep pace with the progress of the world and meet the customer needs, we have been ahead of the industry in the use of 3-D measuring machines, 5-axis processing machines and simultaneous 5-axis machining center.
As a result, our workses have labor-saving, automated and in-house processing systems, as well as an IoT
network. In the aero field, Yamanouchi has produced parts and products for OEMs such as Boeing, Airbus,
Rolls-Royce, Pratt & Whitney, and General Electric.Yamanouchi provides its employees with extensive training systems and welfare programs in order to enhance its organizational strength. To allow students to deepen their expertise, we actively provide cooperation for their learning activities and preparation of research materials. Placing the highest priority on customers' and employee's satisfaction, we will practice the behavior appropriate for the pride to the future.


Keijiro Yamauchi
President



Head Office: 3rd floor, Kinoshita Shyoji Bldg., 4-43 Masago-cho, Naka-ku,
Yokohama-shi, Kanagawa 231-0016 JAPAN
Phone: +81-45-264-4492
Email: info@ysec.jp
Inquiry Form


Copyright © Yamanouchi Seisakusho Co., Ltd. All rights reserved.